When you purchase and butcher a whole steer or hog, many wonder how much meat will actually be made for your freezer. This chart is here to help as a guide and give you an approximate estimate based on butchering meat for an average request. Any cuts that you choose not to receive will be either trimmed or ground to hamburger or sausage.
Beef and Pork Cuts
Beef Live Weight: 1,200 lbs. Steer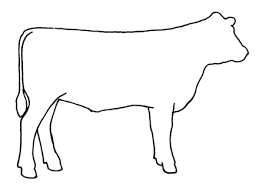 Pork Live Weight: 250 lbs. Hog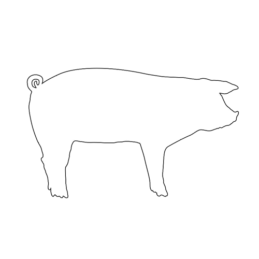 Beef Packaged Meat: 400 lbs.
Porterhouse/T-Bone, & Filet: 32 lbs.
Sirloin Steak: 38 lbs.
Round Steak: 54 lbs.
Rib Roast and/or Steak: 34 lbs.
Boneless Rump Roast: 16 lbs.
Chuck Roasts: 102 lbs.
Hamburger: 85 lbs.
Stew Meat & Other Cuts: 39 lbs.
Pork Packaged Meat: 144 lbs.
Hams: 28 lbs.
Pork Loin: 23 lbs.
Side Bacon: 23 lbs.
Spare Ribs: 6 lbs.
Boston Butt: 12 lbs.
Back Fat (Lard): 23 lbs.
Misc Trim/Sausage: 9 lbs.
Head: 5 lbs.
Jowl: 3 lbs.
---
Default Beef Cutting Instructions
Below is Nordik Meats standard cutting instructions for beef processing that we will use if we do not receive specific processing options. Use this as a guideline or choose your own meat processing options through our online cutting instructions order form. Contact us with any questions!